L'oreal Voluminous Carbon Black Mascara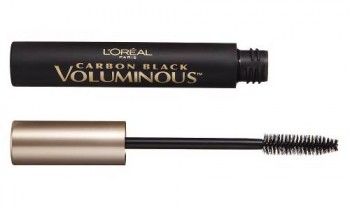 I seriously don't know what I would do with out this Mascara!!! I've been using this product for 18 years now!!! I know I'm old! It's honestly hands down the best mascara ever! I've tried others and I always go back to it. Don't let the low price tag fool you! Even Marlena from Makeup Geek & Mario Dedvianio (Kim Kardashian's MUA), swear by this mascara & so do I!
Eve Pearl : HD Foundations
How do I begin to tell you how lucky we all are to have Eve Pearl in our lives?! If you haven't heard of her before you must go to her site and check out all her beautiful products!!! http://www.evepearl.com/
She is a 5 times Emmy Award winning MUA & has developed a line of CosmeNutrients! Her makeup is so lightweight but carries a powerful punch to deliver coverage you didn't know was possible. As a MUA she makes my job very easy! I'm telling you every clients of mine is always floored by how well their skin looks and feels. They too become believers in Eve Pearl!
Eve Pearl : Salmon Concealer
Yes, Eve Pearl gets another mention because with out her salmon concealer I don't think I would leave the house! Just like her Foundations this little miracle will cover up any imperfections, rosacea, dark circles etc... Just like her foundations, all her products are ideal for all skin types!!!
I'm telling you go check her cosmetics out! I trust her so much that I only use her concealers, foundations and powders on myself and clients! She is all I recommend!
NYX Mega Shine Lipgloss
Love, love, love these glosses!!! They are inexpensive and beautiful! They feel great on and aren't sticky! I'm not the biggest fan of sticky gloss they drive me crazy.
My two Favorite shades at the moment are:
Makeup Geek Eye Shadows
I know... Shocker!!! I added MUG shadows! I'm telling you these are AMAZING, smooth, pigmented and the price is unreal!
the "Starter Kit"
If you are unsure of what colours to try first buy
The Starter Kit
to get a taste of what these shadows can deliver. I use them in almost all my tutorials & own every shade! I'm not disappointed with any of them!
Nikki
Let me know what your five can't live without makeup products.